One of the youth-related activities your co-op participates in every year is a safety-poster coloring contest.
Each spring, second-, third- and fourth-grade students from across Continental Divide's service schools compete in this contest. Your co-op asks an artist from the area to judge the posters. This year's judge was Maggie Woodberry of Grants.
The winning poster was sent to the New Mexico Rural Electric Cooperative Association to compete at the statewide level, along with the first-place winners from other NMRECA co-ops.
I am happy to report that Continental Divide's first-place winner this year is Averie Elkins, a fourth-grader at Mt. Taylor Elementary School in Grants. Averie's poster also received second place in our statewide competition. Averie's accomplishments earned her $75 from Continental Divide and $200 from the statewide association.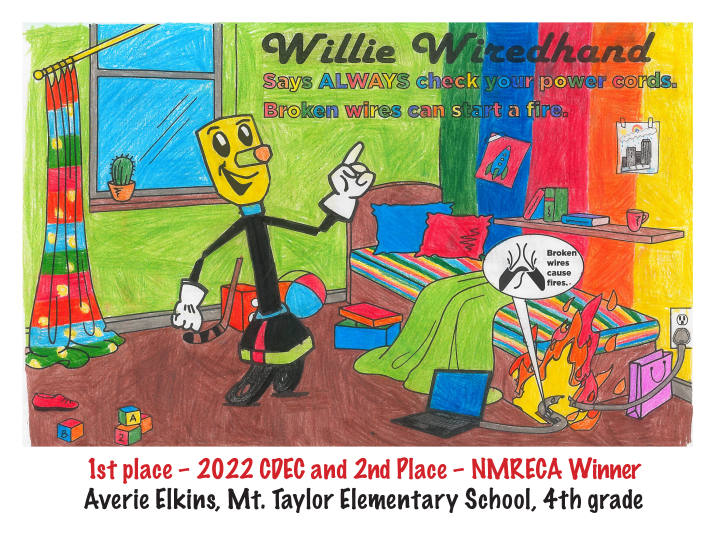 This year's second-place winner for Continental Divide is Allison Booqua, a third-grader at St. Anthony Mission School in Zuni. Allison's effort earned her $50 from the co-op.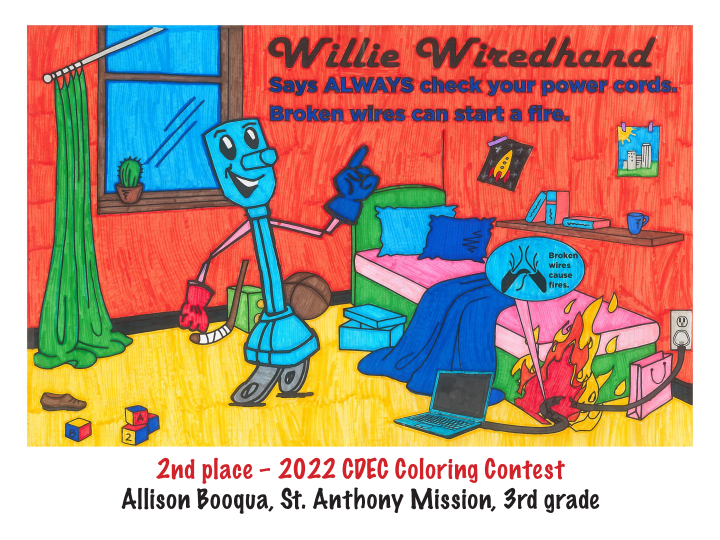 Finally, Continental Divide's third-place winner is Aubrey Francisco, a third-grader at Milan Elementary School. Aubrey will receive $25 from the co-op for her effort.