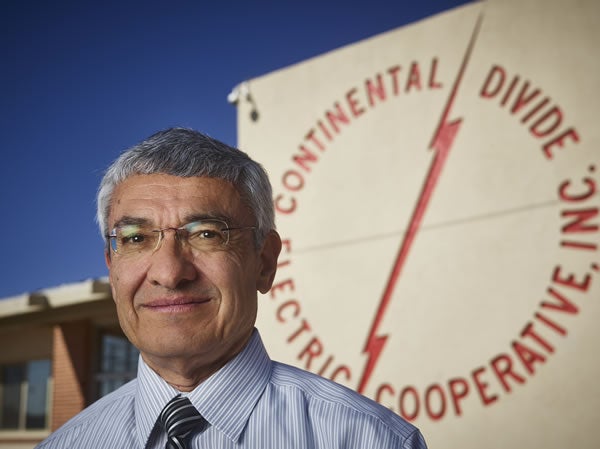 Continental Divide is dedicated to the mission of providing reliable, affordable electricity and telecommunication services and staying true to our founding philosophy of serving all, including those who would not otherwise be served.
This cooperative is successful because of the dedication of its board and employees who focus on excellence and the continuous effort of improving service to our members and consumers.
I encourage everyone to take an active part in our co-op's affairs, as we always welcome input from our member-owners. Please feel free to stop by or call anytime.
Robert E. Castillo, P.E.
Chief Executive Officer and General Manager
Quote
At Continental Divide, our mission is to provide superior energy and telecommunication services that enhance the daily lives of rural New Mexicans.

Continental Divide Mission Statement
Quote
Dedicated employees working together to connect our communities.

Continental Divide Vision Statement